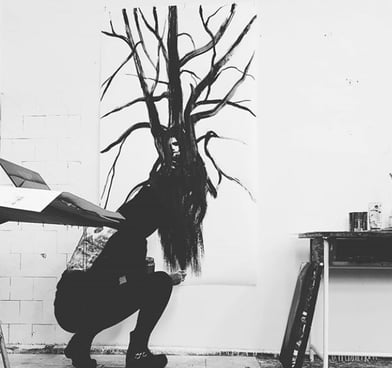 I am a lithuanian-norwegian artist educated at Vilnius Academy of Arts: bachelor in stained glass, masters degree in site specific art.
I am also working as an autopsy technician at the forensic pathology service.
I am interested in representations of transgression, iconoclasm and violence in art as well as in pop culture; moral philosophy, body horror and alternative music.

For more work follow me on IG:

All content is protected by copyright law.
Unauthorized downloading, publication or exploitation of any files on this website for commercial purposes is prohibited. Anyone wishing to use any of these files or images for commercial use or publication must request a permission.
Visit my Youtube chanel to watch stained glass demos: